Vibraphone Pictures



Share this page:




A vibraphone (sometimes called the vibraharp or simply the vibes).

A vibraphone is "a percussion instrument resembling the xylophone but having metal bars and motor-driven resonators for sustaining the tone and producing a vibrato" (source: Webster's Ninth New Collegiate Dictionary).

The vibraphone is played by striking the metal bars with mallets of varying hardnesses. The player also can depress a sustain pedal, which allows the notes to ring until the pedal is lifted again.

The vibraphone was invented in the early years of the 20th century and was played by great jazz musicians such as Lionel Hampton and Milt Jackson.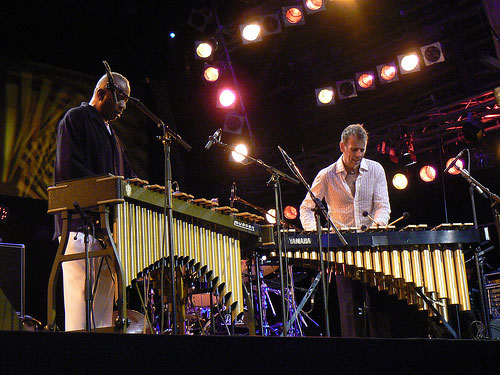 Two vibraphones in performance at the 2007 JazzBaltica Festival, Salzau, Germany. The vibraphonists are Bobby Hutcherson and Joe Locke.
(Photo: Nadja von Massow .)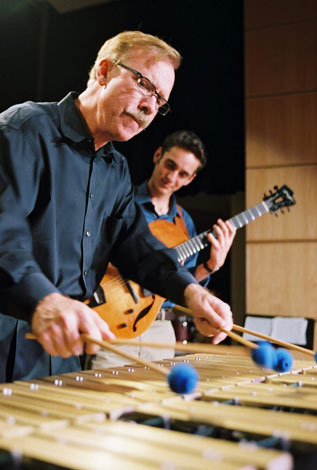 Vibraphonist Gary Burton (left) and guitarist Julian Lage. This photo gives a good view of Burton's four mallet grip.
(Photo: Neil Larrivee.)





Typical vibraphone mallets.
(Photo: Tpvibes.)





Share this page:


Author: David Paul Wagner
(David Paul Wagner on Google+)


Note: This picture gallery page features photos (photographs) of vibraphones, plus drawings, paintings, diagrams, images and illustrations of them.