Guitar Pictures



Share this page:




Acoustic Bass Guitar





12 String Classical Guitar








Classical Guitarist
(could also be playing Latin or flamenco music)



(2) Electric Guitars





Electric Guitar








Man Playing 5 String Bass Guitar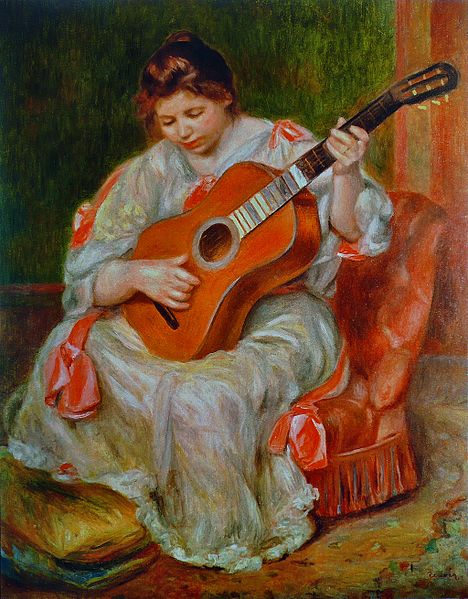 Joueuse de guitare (Guitar Player) (circa 1897).

An oil painting on canvas, painted by Pierre-Auguste Renoir (1841-1919). Current location: Musée des Beaux-Arts de Lyon, France.


Related Pages
Guitar Pictures (Page 2)
Guitar Pictures (Page 3)


Share this page:


Author: David Paul Wagner
(David Paul Wagner on Google+)


Note: This picture gallery page features photos (photographs) of guitars, plus drawings, paintings, diagrams, images and illustrations of them.