Pictures of
Jean Sibelius
Finnish composer
(1865-1957)



Share this page:

The best known example of Sibelius music is the tone poem Finlandia. Sibelius wrote incidental music for stage works (such as the Valse triste which was originally written for a play); as well as symphonies, concertos and chamber music.





Jean Sibelius in 1913.

Photographer: Unknown.
Source: What We Hear in Music, by Anne S. Faulkner (Victor Talking Machine Co., 1913).





This painting, Kajustaflan (1894), is the first version of a painting of the Symposion group of Nordic artists and musicians. From left to right, we can see Axel Gallén (artist ??), Oskar Merikanto (conductor and critic), Robert Kajanus (conductor) and Jean Sibelius (composer). They are sitting around in a contemplative mood and drinking Benedictine liqueur. The painting was done by Axel Gallén (later Akseli Gallen-Kallela).

This painting led the public for a time to view Sibelius as a hard-drinking musician.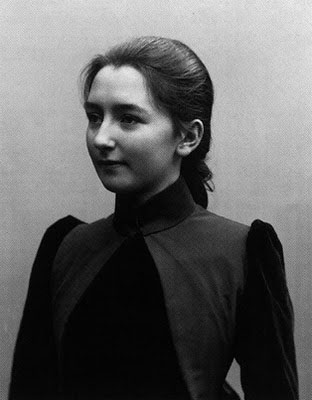 Aino Sibelius, wife of Jean Sibelius, in 1888 (age 19).





Jean Sibelius and his daughters, Heidi (1911-82) and Margaret.

Date unknown (but probably c. 1904). Photographer: Unknown.





Sibelius in Goteborg in 1915.








Sibelius in 1939.

(This photo is in the public domain in Finland as more than 50 years has elapsed since the creation of the photograph.)





Postage stamp issued by Finland depicting Jean Sibelius' hands playing piano.





Postage stamp issued by Finland depicting swans and excerpt from a Sibelius score, The Swan of Tuonela.





Share this page:



Author: David Paul Wagner
(David Paul Wagner on Google+)


Note: This picture gallery page includes drawings, paintings, photos and images of Jean Sibelius, his music, activities, friends and family, and the various places where the composer lived and wrote.