Pictures of
Henry Purcell
English composer and organist
(1659-95)



Share this page:

The best-known Purcell music includes the opera Dido and Aeneas; the masque The Fairy Queen (incidental music for a version of Shakespeare's Midsummer Night's Dream); and more than 100 songs including Sound the Trumpet (the famous birthday ode for King James II).





John Purcell in 1695.

Artist: John Closterman. This painting is currently held by the National Portrait Gallery, London.





Henry Purcell, a portrait by John Closterman (died 1711).

This painting (exact date unknown) is currently located in the National Portrait Gallery, London, UK.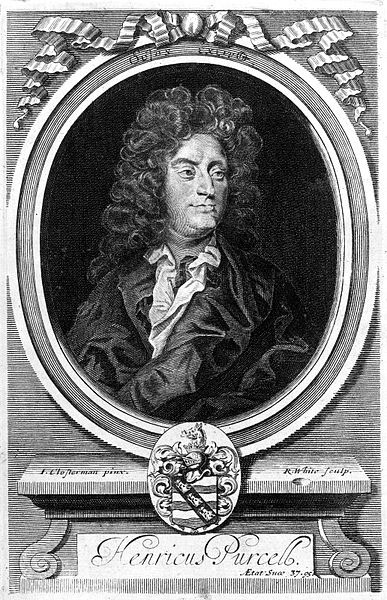 Portrait of Henry Purcell, engraved by R. White after Clostermann.

Source: Orpheus Britannicus, 2nd edition (London, William Pearson 1706).





Frontispiece of the second edition of Orpheus Britannicus by Henry Purcell (London, William Pearson, 1706). This work which appeared posthumously in three volumes contains a collection of Purcell's songs. The Latin title, Orpheus Britannicus, means "the British Orpheus" (i.e. Purcell).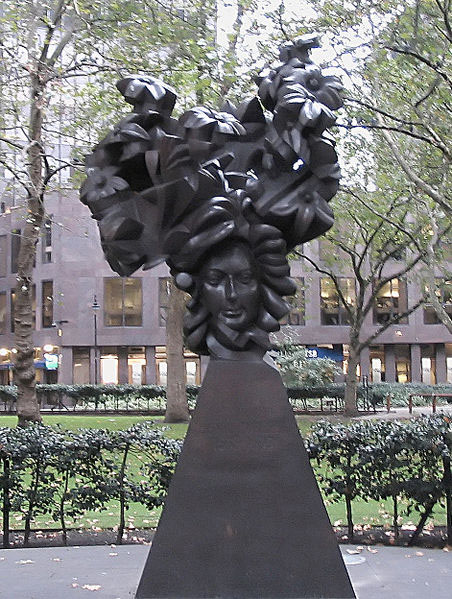 This sculpture, "The Flowering of English Baroque", is a memorial to the English composer, Henry Purcell.

It was created by Glynn Williams and was erected in 1994 in a small park located at the corner of Victoria Street and Broadway, Westminster, London.

Photo: Dcoetzee





Christopher Gibbons (1615-76), English composer.

He was the organist of Westminster Abbey, London, as well as an early music teacher of Henry Purcell.

Christopher was the son of Orlando Gibbons, a leading composer of his time.





Close-up view of a leaf of the autograph score of Henry Purcell's Golden Sonata. ("Autograph score" means a musical score written in the composer's own hand.)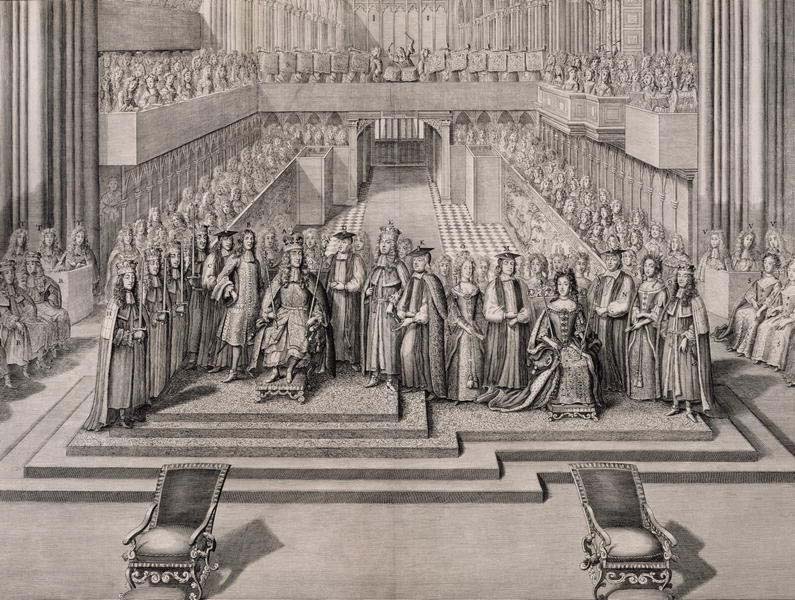 The coronation of James II of England (1633-1701) and his wife, Queen Mary of Modena, on 23 April 1685 in Westminster Abbey, London. Henry Purcell composed the anthem, entitled "I was glad", for this coronation.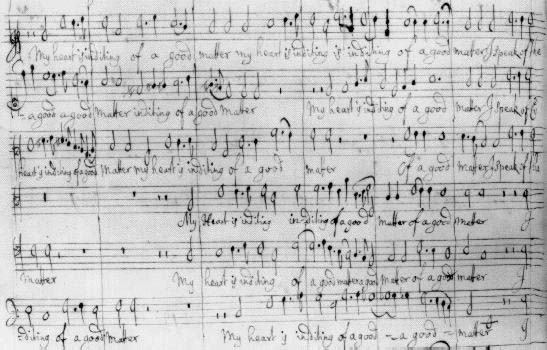 Purcell's anthem, "I was glad", composed in 1685 for the coronation of James II of England. This is an autograph score (that is, it is written in
Purcell's own hand).

The current location of this manuscript is the British Library, London.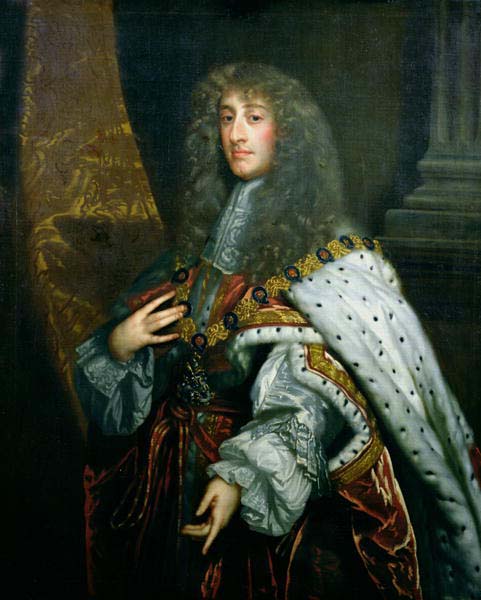 Portrait of James II of England (1633-1701) in Garter Robes.

King James II was Purcell's employer and patron. Purcell wrote important anthems -- "I was glad" and "My heart is inditing" -- for James II's 1687 coronation. He also wrote a magnificent birthday ode (entitled "Come Ye Sons of Art") for Queen Mary (the wife of James II).

The above oil painting on canvas was done by Peter Lely (1618-80) or an artist from his school. The painting may be viewed in the Bolton Museum and Art Gallery. Lancashire, England.





London in Purcell's time. This engraving shows the Old London Bridge and, in the foreground, Southwark Cathedral.

This engraving is a small section of a panoramic view of London and the Thames River made by Claes van Visscher in 1616.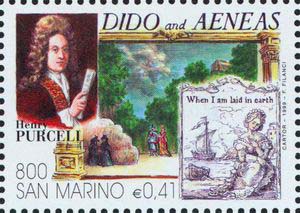 A scene from Purcell's opera, Dido and Aeneas, as depicted on a postage stamp issued by San Marino in 1999. The phrase "When I am laid in earth" is the title of one of the arias in that opera.





Share this page:



Author: David Paul Wagner
(David Paul Wagner on Google+)


Note: This picture gallery page includes drawings, paintings, photos and images of Henry Purcell, his music, activities, friends and family, and the various places where the composer lived and wrote.