Pictures of
Miles Davis

American trumpeter, bandleader, and composer
(1926-91)



Miles Davis was one of the great musicians of the 20th century. He was heavily involved in the development of various forms of jazz, including bebop, cool jazz, hard bop, modal jazz, and jazz fusion.

Some of his famous albums included: "Birth of the Cool" (1949), "Miles Ahead" (1957), "Kind of Blue" (1959), "Sketches of Spain" (1960), "In a Silent Way" (1969), and "Bitches Brew" (1969).

The album, "Kind of Blue", sold 4 million copies from 1959 to 2008.



Miles Davis in 1955.

Photo: taken by Tom Palumbo (1921-2008), American photographer and theatre director.





Coleman Hawkins, American jazz tenor saxophonist, and Miles Davis (right), in Three Deuces, New York, N.Y., circa September 1947.

Photo: William P. Gottlieb.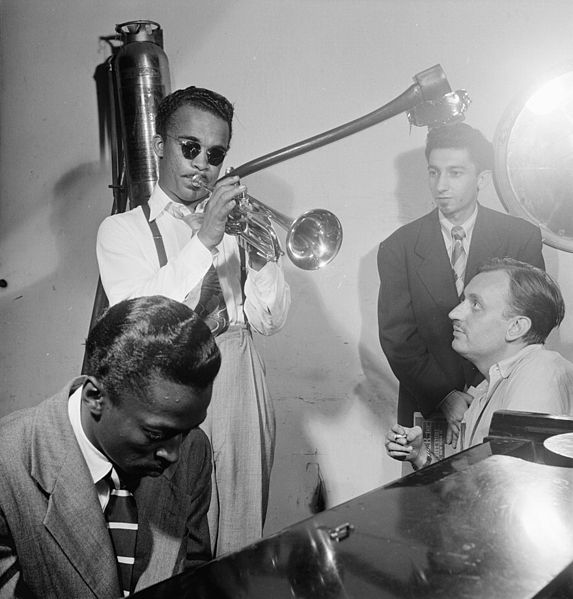 Howard McGhee, an early bebop jazz trumpeter, Brick Fleagle, a jazz guitarist, and Miles Davis on the piano. Date: ca. September 1947.

Photo: William P. Gottlieb.





Author: David Paul Wagner
(David Paul Wagner on Google+)


Note: This picture gallery page includes drawings, paintings, photos and images of performances of Miles Davis.