Marimba Pictures



Share this page:




A small African marimba.

A marimba is a wooden percussion instrument with a keyboard whose bars are made of wood and with resonators. It is played by striking the wooden bars using mallets.

The marimba is found in Africa and in South America (it is the national instrument of Guatemala). It is also finding popularity in the United States as a solo instrument, in orchestras and in jazz groups.





Traditional highland Guatemalan marimba with resonating gourds. This photo was taken in Chichicastenango, Guatemala in 1980.
(Photo: Infrogmation.)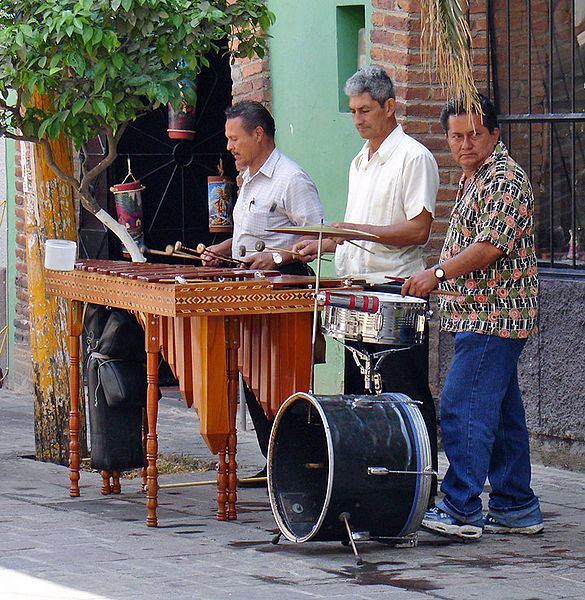 Folk or popular marimba in Tlaquepaque, Jalisco, Mexico.
(Photo: Kapela.)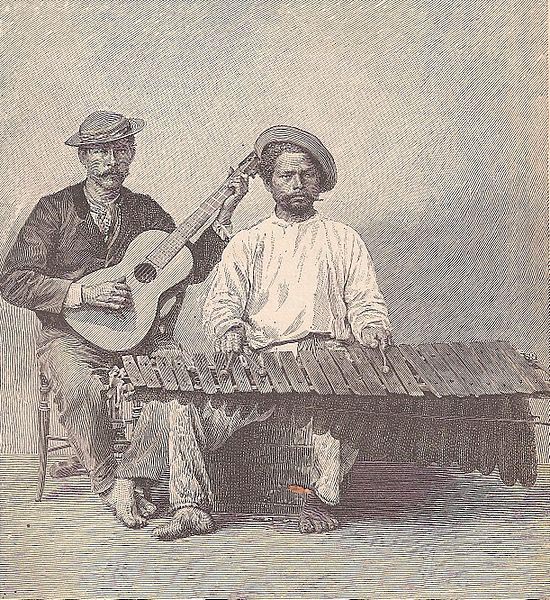 "The Marimba".
(This illustration was published in 1888 in the book, The Capitals of Spanish America, written by William Eleroy Curtis.)





Share this page:


Author: David Paul Wagner
(David Paul Wagner on Google+)


Note: This picture gallery page features photos (photographs) of marimbas, plus drawings, paintings, diagrams, images and illustrations of them.