Lute Pictures



Share this page:




Man Playing a Lute, (circa 1711), a painting by Jan Kupecky (Johann Kupetzky) (1667-1740).





The Lutenist (circa 1626), an oil painting by Orazio Gentileschi (1563-1639).

This painting shows a 10 course lute, a type of lute that was common in the early 1600s.

Current location of this painting: National Gallery of Art.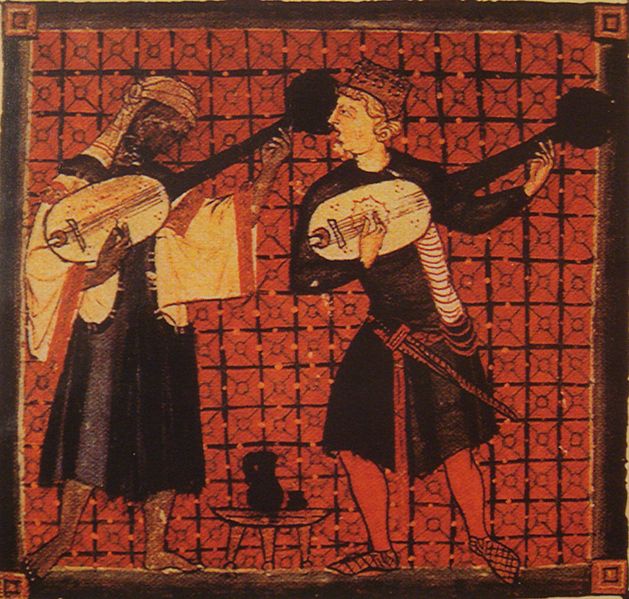 Muslim and Christian musicians playing ouds (the oud was an early form of the lute).

Source: Miniature from Cantigas de Santa Maria (Songs from Saint Mary), by Alfonso X, called "The Wise" (13th century AD).

This image was featured in the book, Islam in Europe, by Jack Goody.





Share this page:


Author: David Paul Wagner
(David Paul Wagner on Google+)


Note: This picture gallery page features photos (photographs) of lutes, plus drawings, paintings, diagrams, images and illustrations of them.