Pictures of
Herbie Hancock

American pianist, bandleader and composer
(1940- )



Herbie Hancock was, early on, a member of the Miles Davis's second quintet. He was involved in the "post-bop" movement of jazz. He was one of the earliest jazz musicians to become involved with synthesizers and funk.

His greatest solo works included "Cantaloupe Island", "Watermelon Man", "Maiden Voyage", "Chameleon", and the singles "I Thought It Was You" and "Rockit".



Hancock playing a Roland AX-7 keytar, at The Roundhouse, Camden, London, 2006

Photo: pixgremlin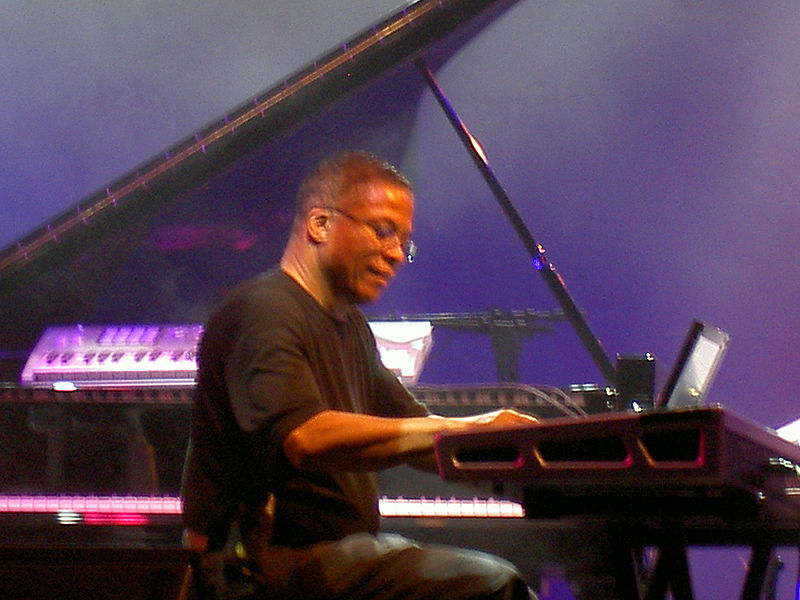 Herbie Hancock performing in concert with the the Herbie Hancock Quintet , at the Tollwood Musik Arena, Munich, Germany, on 1 July 2006 (during the Tollwood (music and arts) Festival.

Photo: Werner Nieke.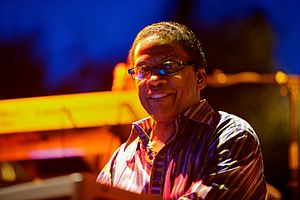 Hancock in concert at the Nice Jazz Festival 2010.

Photo: Guillaume Laurent.





Author: David Paul Wagner
(David Paul Wagner on Google+)


Note: This picture gallery page includes drawings, paintings, photos and images of performances of Herbie Hancock.