Pictures of
Charles Gounod
French composer
(1818-93)


Share this page:

Gounod is known for his operas, especially Faust. Other notable examples of Gounod music include: the operas, Le Médecin malgré lui (The Mock Doctor) and Mirielle; the funeral cantata, Gallia; and the oratorios, La Rédemption and Mors et Vita (Life and Death).





Charles Gounod.

This is a slightly cropped version of a postcard reproduction of a painting of Gounod by the German painter and architect, Albert Eichhorn (1811-51).





Charles Gounod, 1887.

This photo was taken by the famed 19th century French photographer, Nadar





Charles Gounod at piano in circa 1885. Photographer: unknown.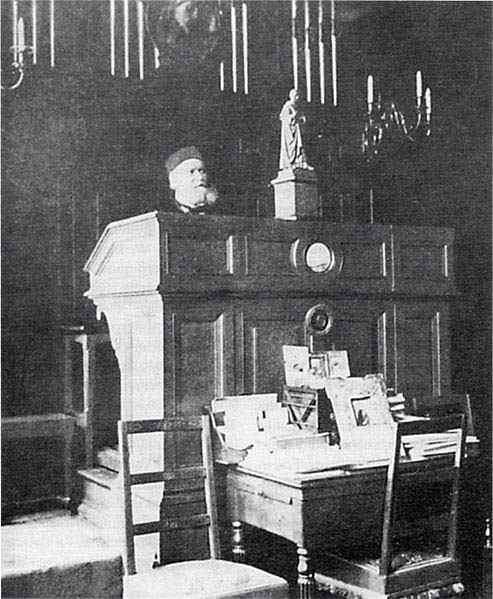 Charles Gounod, playing his organ.

Unknown photographer and date.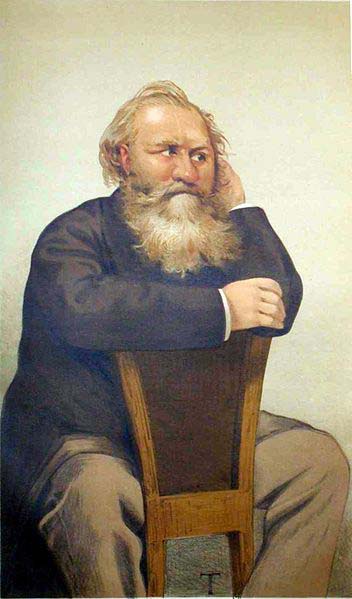 Caricature of Charles Gounod, drawn by Théobald Chartran (1849-1907). The caption underneath this caricature originally read: "Emotional Music".

Published in the magazine Vanity Fair in its "Men of the Day" series (Number 192) on 1 February 1879.





This sculpture of Charles Gounod and of one of his favorite musical instruments, the organ.

The sculpture is located in the Parc Monceau, Paris, France. The sculptor was Antonin Mercié (1845-1916). Photo: Guillaume Jacquet, 2006.








This lithograph depicts the vision of Margeurite in Faust's study in Act 1 of Gounod's opera Faust as performed at Covent Garden in 1864.

In this performance Méphistophélès was played by Jean-Baptiste Faure and Faust by Giovanni Mario.

The lithograph comes from a contemporary sheet music cover (circa 1864).





Feodor Chaliapin as Méphistophélès (or Mephisto) in the 1915 Russian production of Gounod's Faust..

The photo was taken Sergey Prokudin-Gorsky (1863-1944), who is famous for the large collection of color documentary photographs he took of Russian Empire, its people and its way of life in the early 20th century. He took these over a 10 year period\. The majority of his photos were lost and destroyed during the Russian Revolution but, amazingly, a large number of them survived and were tracked down after World War II, and were digitally restored and published.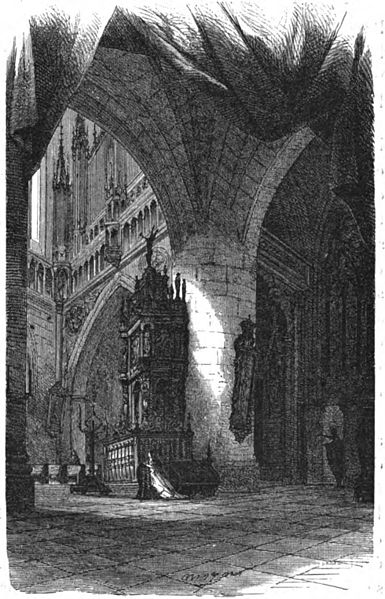 Margeurite at prayer in the cathedral in the opera Faust (Act 4, scene 3) by Charles Gounod. The set design is by Charles-Antoine Cambon for an early production of this opera (perhaps the 1869 production at the Opéra de Paris).

(Source: Germain Bapst, Essai sur l'histoire du théâtre. Paris, Hachette, 1893.)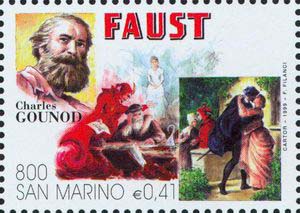 Two scenes from Gounod's opera, Faust, as shown on a stamp issued by San Marino in 1999.





Gounod, as depicted on a postage stamp issued by France in 1944.


More Charles Gounod Photographs:
http://www.charles-gounod.com/illustr/photos/index.htm


Share this page:



Author: David Paul Wagner
(David Paul Wagner on Google+)


Note: This picture gallery page includes drawings, paintings, photos and images of Charles Gounod, his music, activities, friends and family, and the various places where the composer lived and wrote.