Pictures of
Edward Elgar
English composer
(1857-1934)



Share this page:

Elgar was a English composer and violinist. Elgar music includes: the Enigma Variations; the Pomp and Circumstance Marches; overtures such as Cockaigne; a symphonic poem, Falstaff; a symphonic prelude, Polonia; and canatas such as Spirit of England. Elgar also wrote a Cello Concerto and a Violin Concerto, and an oratorio, The Dream of Gerontius.





Edward Elgar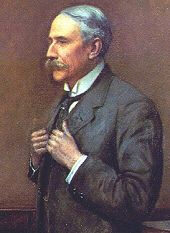 Edward Elgar








Draft version of Elgar's Enigma theme





Share this page:



Author: David Paul Wagner
(David Paul Wagner on Google+)


Note: This picture gallery page includes drawings, paintings, photos and images of Edward Elgar, his music, activities, friends and family, and the various places where the composer lived and wrote.