Drum Pictures



Share this page:




Double-headed barrel drum from India








Man playing the tabla in India. The tabla consists a pair of hand drums, of which one is conical (left) and the other cylindrical (right), and each is tuned to a different pitch. The tabla is often played to support Indian stringed instruments such as the sitar and the tanpura.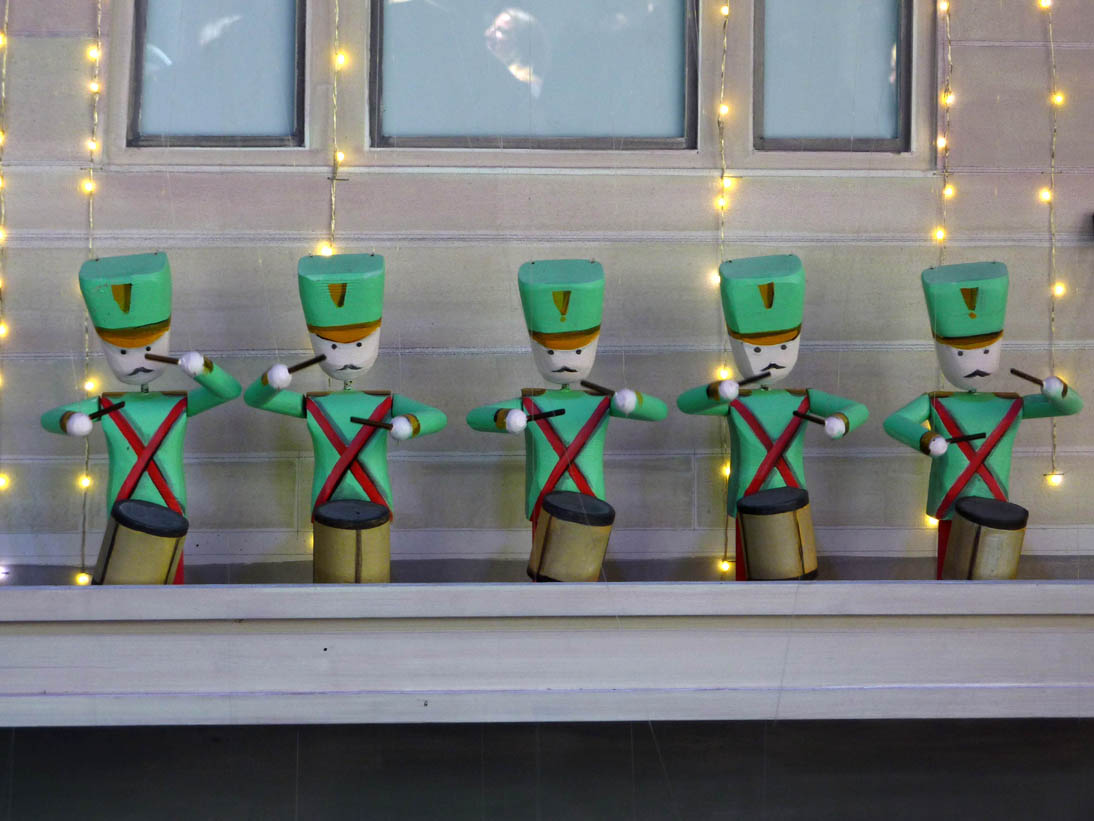 Five military drummers. Drummers such as these kept troops marching in time and kept up morale in battle.

This photo was taken of one of the dioramas in the windows of the David Jones department store in December 2013.

Photo: John Wagner.


Related Pages:
Drum Pictures (Page 1)


Share this page:


Author: David Paul Wagner
(David Paul Wagner on Google+)


Note: This picture gallery page features photos (photographs) of drums from India, plus Indian drum drawings, paintings, diagrams, images and illustrations of them.