Double Bass Pictures



Share this page: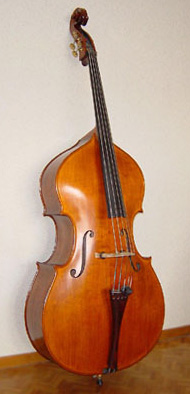 Double Bass (also known as the Contrabass). This instrument is the largest and the lowest member of the string family.







Silhouette of a man playing a double bass.

The double bass is played in symphony and chamber orchestras, and is also popular in rock, jazz and folk music.





Share this page:


Author: David Paul Wagner
(David Paul Wagner on Google+)


Note: This picture gallery page features photos (photographs) of double basses, plus drawings, paintings, diagrams, images and illustrations of them.