Pictures of
Gaetano Donizetti
Italian opera composer
(1797-1848)



Share this page:

Donizetti operas include: L'Elisir d'amore; Lucrezia Borgia; Lucia di Lammermoor; La fille du régiment; La Favorita; and Don Pasquale.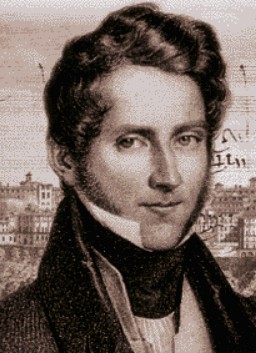 Gaetano Donizetti





Gaetano Donizetti





Two scenes from Donizetti's opera, Lucia di Lammermoor, are shown on this postage stamp issued by San Marino in 1999.

The Italian phrase on the stamp -- "Ardon gl'incensi" (The incense burns) -- is the name of the famous aria that is sung during the "Mad Scene" in Lucia di Lammermoor.





Share this page:



Author: David Paul Wagner
(David Paul Wagner on Google+)


Note: This picture gallery page includes drawings, paintings, photos and images of Donizetti, his music, activities, friends and family, and the various places where the composer lived and wrote.