Pictures of
Dizzy Gillespie

American jazz trumpet player, bandleader, singer
(1917-93)



Dizzy Gillespie was one of the greatest trumpeters that has ever lived. He contributed to the bebop movement of jazz and helped found Afro-Cuban jazz.

From the mid-1940s Dizzy Gillespie teamed up with the saxophonist Charlie Parker and they recorded together from 1945 onwards.

Some of his famous songs of the bebop period included "Hot House", "A Night in Tunisia", "Groovin' High" and "Salt Peanuts'.





Portrait of Dizzy Gillespie, John Lewis, Cecil Payne, Miles Davis, and Ray Brown, Downbeat, New York, N.Y. Date: between 1946 and 1948.

Photo: William P. Gottlieb.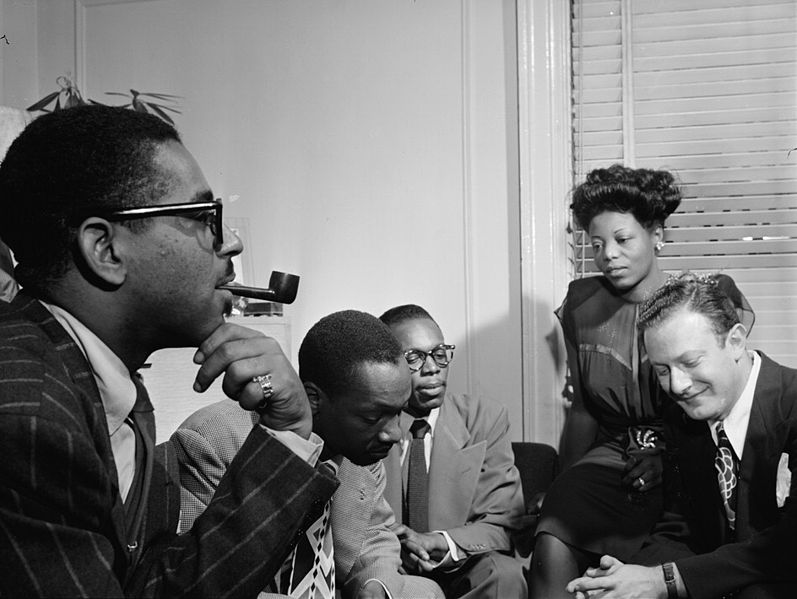 Dizzy Gillespie, Tad Dameron, Hank Jones, Mary Lou Williams and Milt Orent in 1947.

Photo: William P. Gottlieb.








Portrait of Dizzy Gillespie playing horn in 1955.

Photo: Carl Van Vechten.





Author: David Paul Wagner
(David Paul Wagner on Google+)


Note: This picture gallery page includes drawings, paintings, photos and images of performances of Dizzy Gillespie.