Pictures of
Dave Brubeck

American jazz pianist
(1920- )



Dave Brubeck wrote many great compositions including including "In Your Own Sweet Way" and "The Duke". He played a famous version of Paul Desmond's "Take Five", a piece in 5/4 time. Brubeck also experimented with unusual time signatures in other songs, such as recording "Pick Up Sticks" in 6/4, "Unsquare Dance" in 7/4, and "Blue Rondo à la Turk" in 9/8.

He wrote TV soundtracks (including as "Mr. Broadway" and "This Is America, Charlie Brown", sacred music, and orchestral works.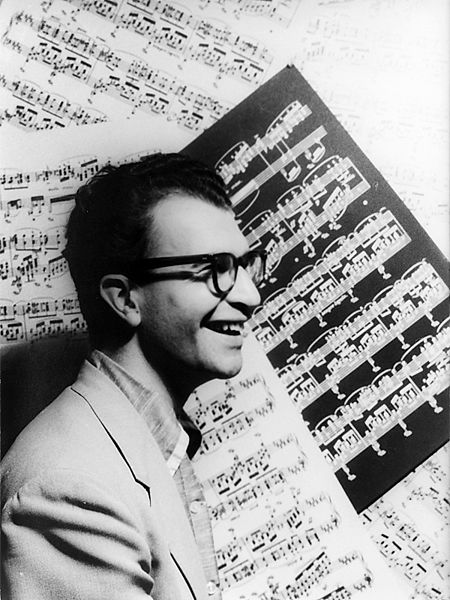 Portrait of Dave Brubeck, with sheet music as backdrop (October 8, 1954).

Photo: Carl Van Vechten.





Dave Brubeck, featured on the cover of Time magazine (November 8, 1954). This picture has been dubbed "The Man on Cloud No. 7".








In September 2009, the Kennedy Center for the Performing Arts announced that Dave Brubeck was to be a Kennedy Center Honoree for exhibiting excellence in the performance arts.

This photo shows Brubeck at the Kennedy Center Honors Gala on Sunday, December 6 (Brubeck's 89th birthday). The gala was broadcast nationwide on CBS later that month.





Author: David Paul Wagner
(David Paul Wagner on Google+)


Note: This picture gallery page includes drawings, paintings, photos and images of performances of Dave Brubeck.