Concertina Pictures



Share this page: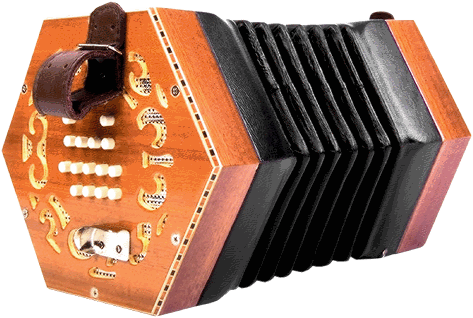 A concertina. Button keys and a handle are located on each of the traditional hexagonal-shaped ends of the concertina (here we can just see the left hand end). Handmade concertinas may take up to 200 hours to build, whereas mass-produced concertinas are cheaper to buy but look less attractive.

The concertina pictured above is an "English concertina" (identifiable by its thumb and little finger holds).








A miniature concertina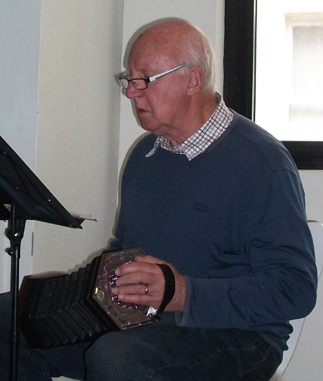 A gentleman playing a concertina during a Christmas carol concert performance by a church choir.

Photo: David Paul Wagner




Share this page:


Author: David Paul Wagner
(David Paul Wagner on Google+)


Note: This picture gallery page features photos (photographs) of concertinas, plus drawings, paintings, diagrams, images and illustrations of them.