Pictures of
Gilles Binchois
Franco-Flemish composer
(c.1400-60)



Share this page:

Binchois was a great Franco-Flemish composer. Binchois' setting of the Te Deum is well-known and is the earliest polyphonic setting setting to survive. Binchois music includes: mass movements; antiphons; and a number of vocal compositions both sacred and secular, such as Vostre tres douce regars.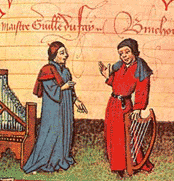 Gilles Binchois (right) together with fellow composer, Guillaume Dufay. The date is about 1440. Dufay stands beside a portative organ; Binchois holds a harp. (The source of this image is a miniature in a French manuscript, Martin le Franc's Le champion des dames.)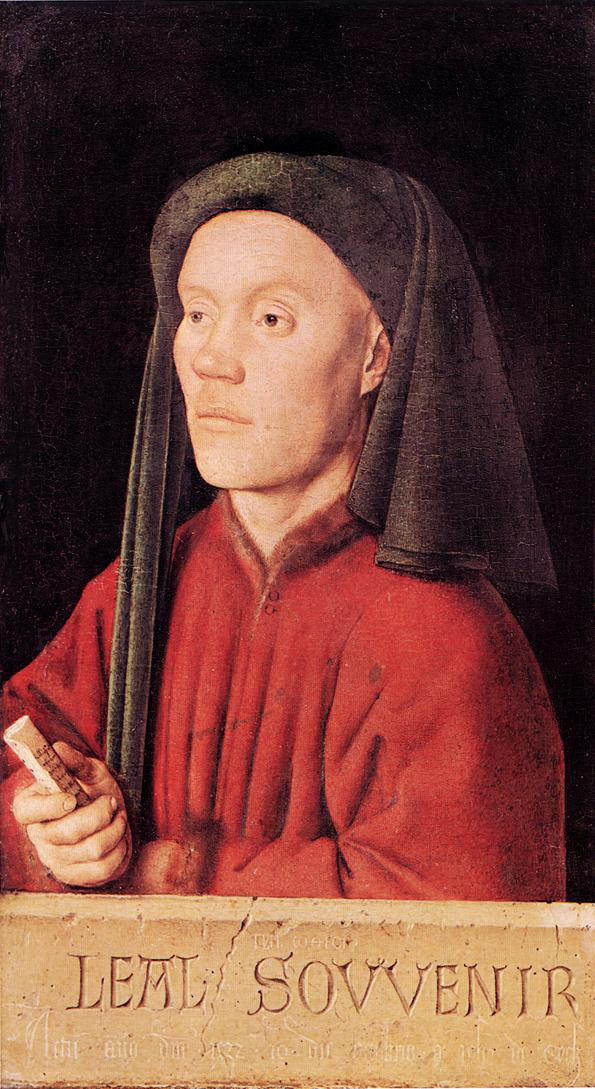 Portrait of Tymotheos (thought by some experts to be a representation of Gilles Binchois), painted by Jan Van Eyck in 1432





Share this page:



Author: David Paul Wagner
(David Paul Wagner on Google+)


Note: This picture gallery page includes drawings, paintings, photos and images of Gilles Binchois, his music, activities, friends and family, and the various places where the composer lived and wrote.