Banjo Pictures

Share this page:




A banjo, seen in profile. The banjo is similar in size to a guitar, but there are a number of differences: the banjo has a relatively long neck, a large, a round-shaped belly, and no sound hole.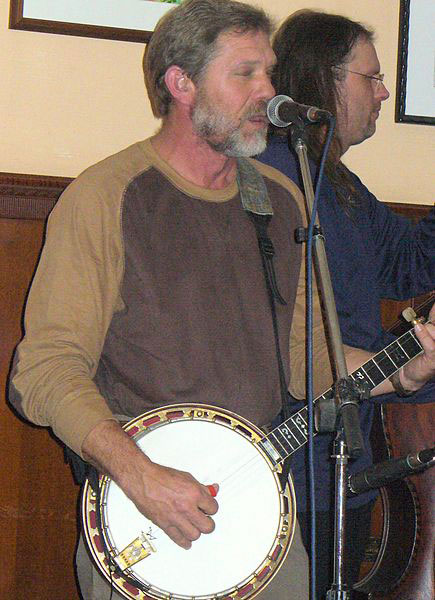 Will Lee plays banjo (left) and David Knicely plays bass fiddle, 2008.
(Photo: Artaxerxes.)








Another view of the banjo








Member of the Austrian jazz band Riverside Stompers playing 4-string banjo.
(Photo: WolfgangW.)





A 5-string bluegrass banjo.


Author: David Paul Wagner
(David Paul Wagner on Google+)


Share this page:


Note: This picture gallery page features photos (photographs) of banjos, plus drawings, paintings, diagrams, images and illustrations of them.