Organ Pictures


Share this page:




A small pipe organ in an American church








This wonderfully ornate baroque organ is located in St Wenzel church, in Naumburg, Germany. It was built by the famous organ builder, Zacharias Hildebrandt, in the years 1743-46. This organ was once played by the great composer and organist, Johann Sebastian Bach.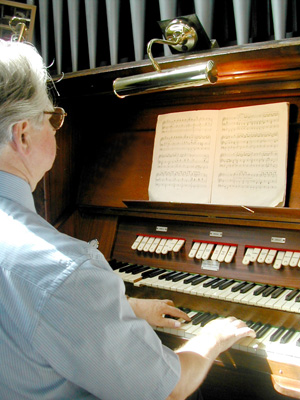 Organist at the keyboard of the organ


Share this page:


Author: David Paul Wagner
(David Paul Wagner on Google+)


Note: This picture gallery page features photos (photographs) of organs, plus drawings, paintings, diagrams, images and illustrations of them.