Pictures of
Dmitri Shostakovich
Soviet composer
(1906-75)



Share this page:

Shostakovich was a Soviet composer. Shostakovich music includes: the opera, Lady Macbeth of Mtsensk District (later revised as Katerina Ismailova); fifteen symphonies, such as the Fifth Symphony and the Leningrad Symphony; concertos; chamber music; ballet, film and theatre scores; choral and vocal music; and piano music.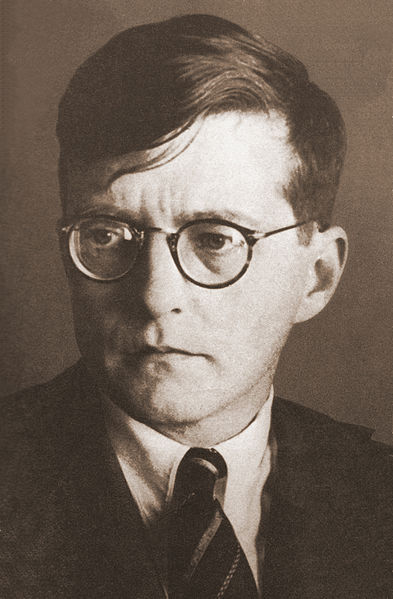 Dmitri Dmitrievich Shostakovich, 1942. (Photo: Taken by employee of U.S.
Government.)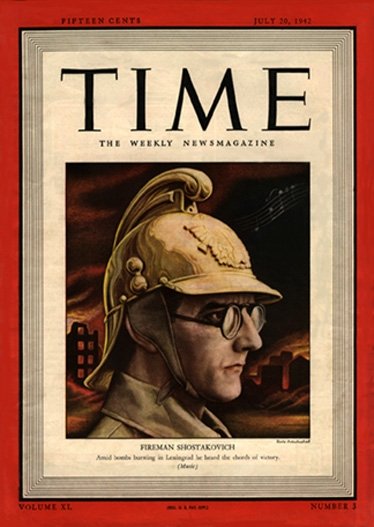 During the Battle of Leningrad Shostakovich served as a volunteer in the anti-fire brigades, whose task it was to extinguish fires caused by falling incendiary bombs.

This image of "Fireman Shostakovich" appeared on the cover of a 1942 issue of Time Magazine with the caption "Fireman Shostakovich: 'Amid bombs burning in Leningrad, he heard the chords of victory.' (Sollertinsky 97-99)".








Three Soviet composers: (from left to right) Prokofiev, Shostakovich and Khachaturian (1940).

Photographer: Unknown. (Public domain image due to expired copyright.)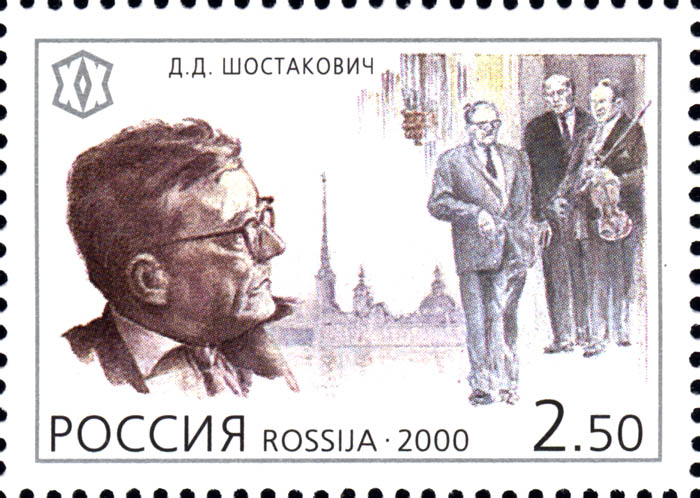 Dmitri Shostakovich on a Russian postage stamp issued in 2000





Share this page:



Author: David Paul Wagner
(David Paul Wagner on Google+)


Note: This picture gallery page includes drawings, paintings, photos and images of Dmitri Shostakovich, his music, activities, friends and family, and the various places where the composer lived and wrote.