Pictures of
Richard Strauss
German composer
(1864-1949)



Share this page:

Richard Strauss wrote symphonic tone poems, such as Don Juan, Till Eulenspiegel and Don Quixote, and operas, including Salomé, Elektra and Der Rosenkavalier.





Portrait of Richard Strauss (1918).

This portrait was painted by Max Liebermann (1847-1935) . The painting is currently located in the Alte Nationalgalerie [Old National Gallery], Berlin, Germany.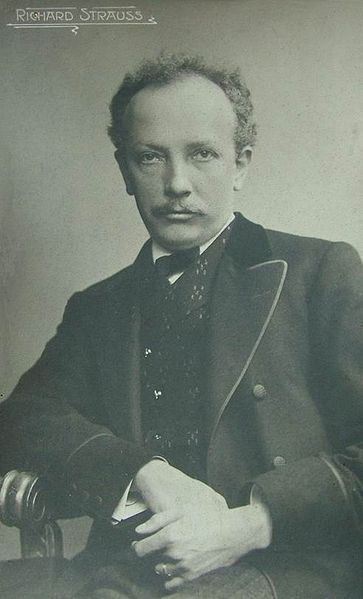 Richard Strauss, 1910.

Source: Old postcard.





The composer and conductor Richard Strauss.

This silhouette was created by Hans Schliessmann (1852-1920) in Vienna in 1918.

Source: Hans Schließmann, Dirigenten von Gestern und Heute / Conductors of Yesterday and Today / Chefs d'orchestre d'hier et d'aujourd'hui. Zeichnungen von Hans Schließmann, Vienna, Austria: Gerlach & Wiedling, 1928.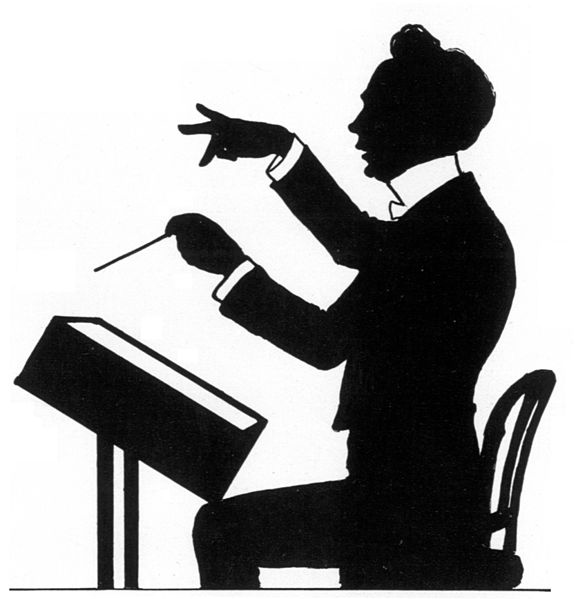 Richard Strauss.

This silhouette/caricature created by Theo Zasche (1862-1922). The date is unknown but must be before the artist's death in 1922.

Source Theo Zasche's Lachendes Wien. 50 Meisterkarikaturen von 1890-1922. Vienna, Verlag Steyrermühl, 1923. (The title of this book may be translated as "Theo Zasche's Laughing Vienna: 50 Master Caricatures of 1890-1922".)





Richard Strauss signature.

Date: Unknown. Photo: Dumi.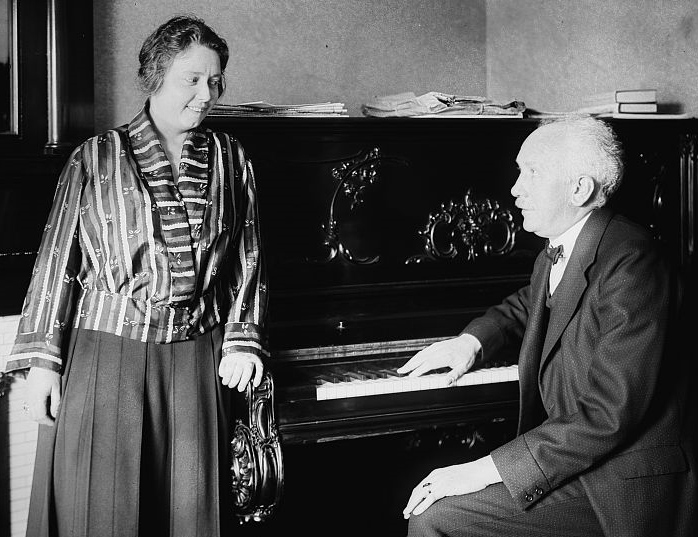 Richard Strauss with the great German lyric soprano, Elisabeth Schumann (1888-1952).

Schumann was from 1919 until 1938 the star of the Vienna State Opera. She is remembered for her wonderful performances as Sophie in Richard Strauss's baroque comic opera, Der Rosenkavalier. In 1938 she emigrated to the United States. She lived in New York for the rest of her life, giving recitals and teaching singing.

Source of this photo: George Grantham Bain Collection, United States Library of Congress, Washington DC. Photographer and date unknown. PD image.








Richard Strauss is depicted on this stamp issued by Germany on 18 September 1954 to commemorate the fifth anniversary of the death of the composer.

Stamp designer: Leon Schnell.





Richard Strauss as a conductor is shown on this stamp issued by Austria in 1989 to commemorate the 20th anniversary of the death of the composer.





Richard Strauss is depicted on this postage stamp issued by Germany on 16 September 1999. This stamp was issued to commemorate the 50th anniversary of the death of Strauss.

Also depicted on this stamp is a flyer for the 1905 premiere of Strauss's opera, Salome, at the Königlisches Opernhaus (Royal Opera House), Vienna, and the main character (Salome) from that opera.

The German flyer text as shown on the stamp is as follows (with English translation): Königlisches Opernhaus. 274. Vorstellung. Sonnabend, den 9. Dezember 1905. Zum ersten Male: Salome. (Royal Opera House. 274th Performance. Sunday, 9 December 1905. For the first time: Salome.).


Share this page:



Author: David Paul Wagner
(David Paul Wagner on Google+)


Note: This picture gallery page includes drawings, paintings, photos and images of Richard Strauss, his music, activities, friends and family, and the various places where the composer lived and wrote.