Pictures of
Ruggero Leoncavallo
Italian opera composer
(1857-1919)



Share this page:

Leoncavallo's fame rests above all on one opera, I Pagliacci. This opera is an excellent example of Italian verismo (literally, realism; a reaction against Wagner and Italian realism, using a story drawn from everyday life). Other examples of Leoncavallo operas: Chatterton; La Bohème; Zazà; and Der Roland.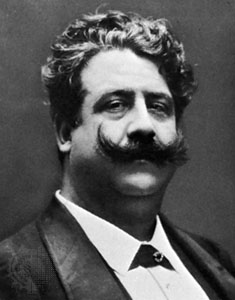 Ruggero Leoncavallo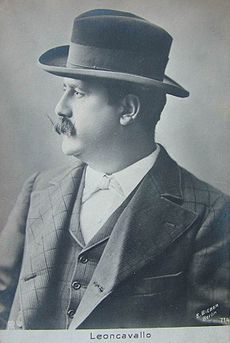 Ruggero Leoncavallo (1910 postcard)





Share this page:



Author: David Paul Wagner
(David Paul Wagner on Google+)


Note: This picture gallery page includes drawings, paintings, photos and images of Ruggero Leoncavallo, his music, activities, friends and family, and the various places where the composer lived and wrote.