Accordion Pictures



Share this page:




A piano accordion. This is a modern professional model with approximately 41 piano keys (on the left) and button keys (on the right).








Another type of piano accordion. This model features button keys but no piano keys.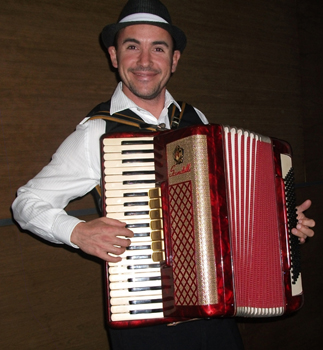 An accordian player entertains visitors during intermission at Cross Projections photo show, Sydney, Australia. His accordion was made in Italy. It is a Settimio Soprani, one of the world's finest accordian brands.

Photo: Violeta Quisora.





Share this page:


Author: David Paul Wagner
(David Paul Wagner on Google+)


Note: This picture gallery page features photos (photographs) of accordions, plus drawings, paintings, diagrams, images and illustrations of them.